– NIBIRII FESTIVAL 2023 –
You wonder how many stages there will be, or which payment system is accepted? Here you will find the answers.
Good to know: The information on this page will be constantly updated and extended in the time leading up to the festival.
So it is worth to have a look at it from time to time.
4 STAGES | 3 GENRES | 1 FESTIVAL
THE STAGES
On 4 stages we present the genres Goa, Techno and Drum & Bass.
All stages are embedded in stunning environments – on the beach of the lake or in the forest.
Here you can find all available ticket options, choose the best fit for you, and purchase your tickets to join the Nibirii Festival experience!
| DAY | FESTIVAL GROUND | MUSIC HOURS | INFO / NOTES |
| --- | --- | --- | --- |
| Thursday | 24.08. | - | - | Campsite opening at 12:00 |
| Friday | 25.08. | 12:00 - 03:00 | 15:00 - 01:00 | |
| Saturday | 26.08. | 12:00 - 03:00 | 14:00 - 01:00 | |
| Sunday | 27.08. | 12:00 - 18:00 | 12:00 - 18:00 | 1 Stage | Techno only |
| Monday | 28.08. | - | - | Campsite closure at 12:00 |
Nibirii Festival is located at Dürener Badesee in Düren, Germany. This beautiful location offers a beach at the lake, meadows as open spaces, a forest and adjacent fields. The stages are of course seamlessly integrated – this is absolutely unique!
Nibirii Festival 23 will feature a cashless payment system for the first time. You will receive a wristband with an RFID chip, which you can charge with money and thus pay cashless for example at the bars and food stalls.
Thus you don't have to carry your wallet and can focus on dancing. The charging of the money onto the Wristband is going to be very simple via a platform on the Internet or a top-up station, which will be found on site.
You prefer to pay with your regular debit/credit card? We are working on a solution to make this possible.
More information regarding the whole system will follow in the near future.
We are looking forward to working with an experienced outside vendor who will offer a variety of food options, including vegan options. More detailed information will follow in the coming months.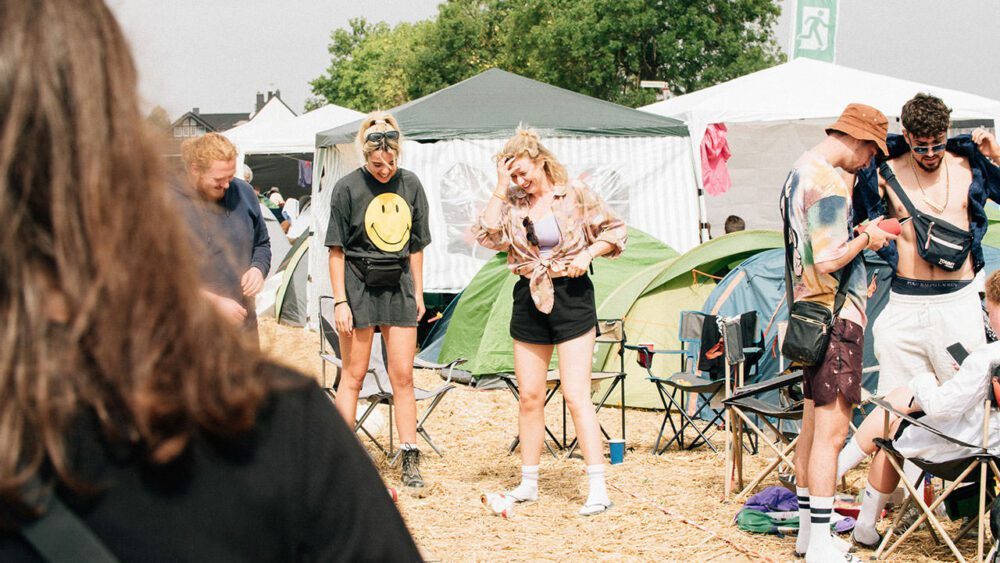 This year there will be a camping site at the festival area again – you can't sleep any closer to the festival!
Detailed information about the camping, like shopping options on site or information about sanitary facilities, will follow in the near future.

The camping site will be open from 24.08.23 until 28.08.23
Camping access can be purchased with the "Full Weekend + Camping" ticket. It is expected that soon there will also be the possibility to buy a camping upgrade to already purchased tickets.
For the first time this year, Nibirii Festival will be held on 3 days, instead of 2. On the new festival Sunday there is going to be a strong techno lineup on one stage from 12pm to 6pm.
So close this year's Nibirii Festival with us under the clear sky and hopefully bright sunshine to heavy techno sounds.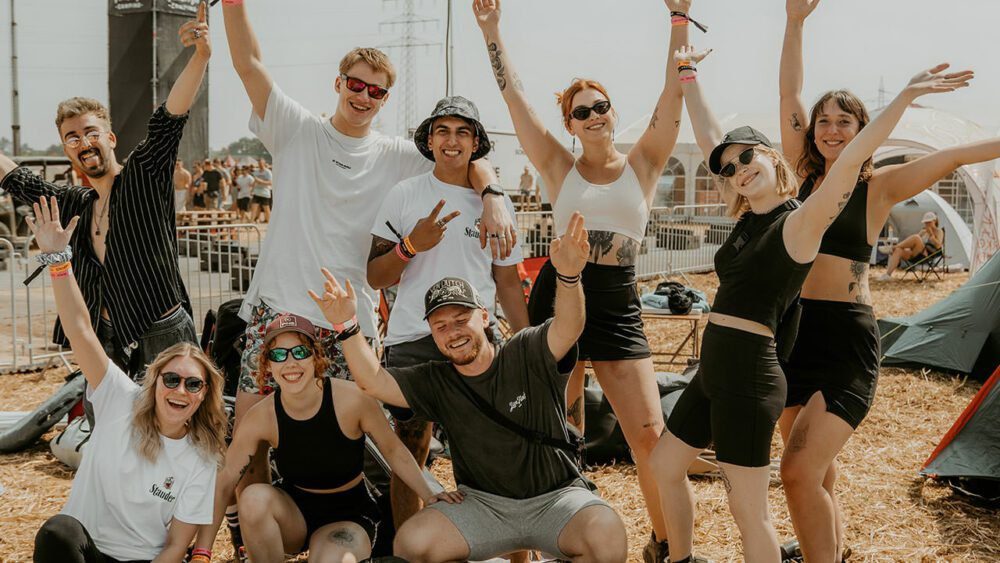 To travel to Nibirii Festival you have a variety of options.
Arrival by car:
Getting there is uncomplicated via the nearby highways / Autobahnen. There will be parking spaces for cars close to the festival area. More information about parking will follow in the near future.
Arrival by train:
Düren can be reached comfortably by train. There will be regular shuttle buses between Düren train station and the festival site. More information about this will follow in the near future.
Arrival by bus:
Our partner partybusse.de offers bus tours from all over Germany to and from Nibirii Festival.
We heard your feedback from last year and are working to improve the festival experience in all areas.

This includes a more refined sanitary situation, additional activities, and much more. Details will follow successively until the festival.
– FREQUENTLY ASKED QUESTIONS –
You've got questions?
We've got the answers!
In our F.A.Q. we have summarized the most frequently asked questions with the corresponding answers, so you can quickly get an overview of the most important topics.
Check out the artists joining our tribe in 2023.
But that's not all – more artists to be announced!
You always want to be up to date? Then sign up for Nibirii newsletter! Here we share the latest news and information about Nibirii Festival – such as new line-up announcements and more.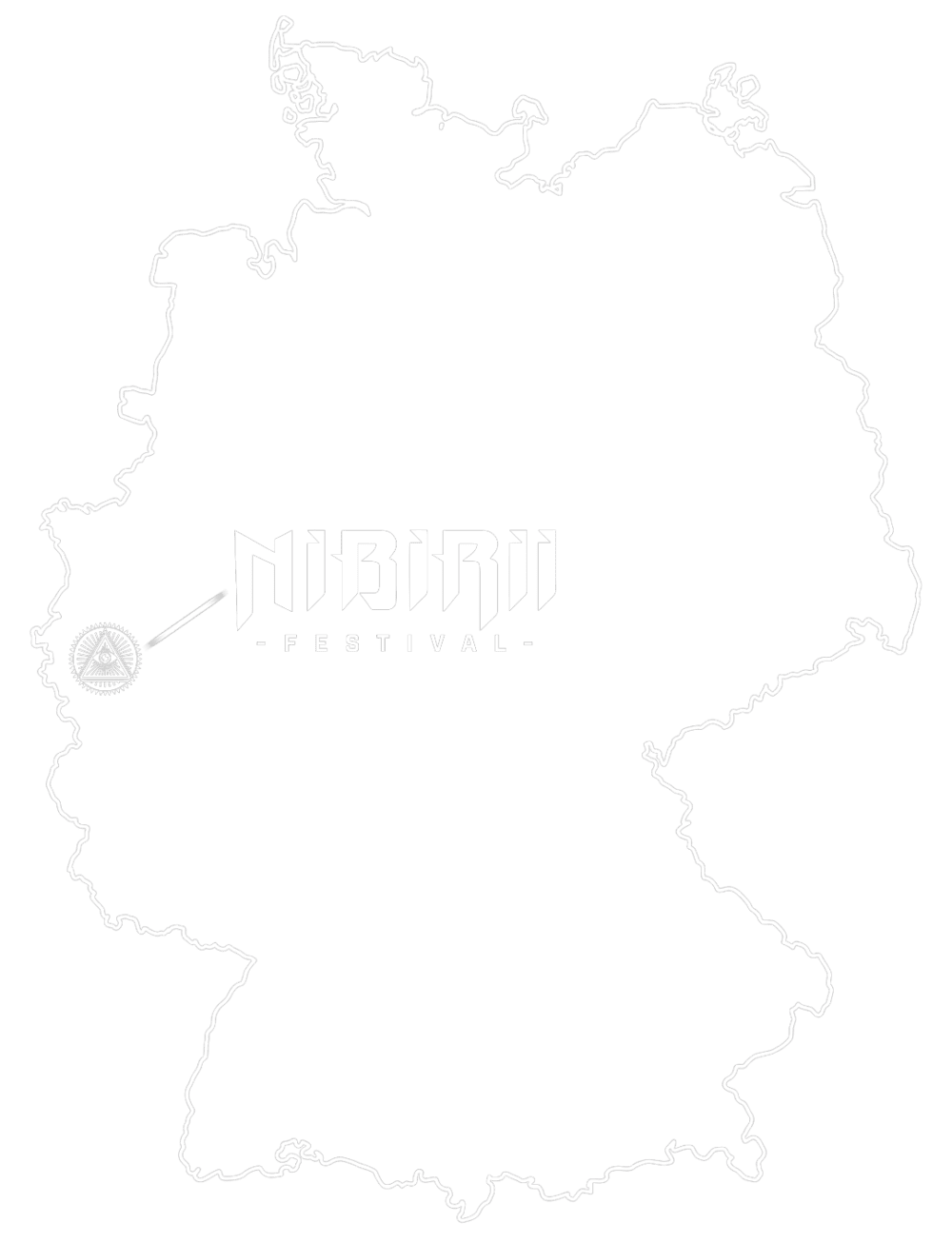 Dürener Badesee | Düren | Germany